DIY Ribbon Wreath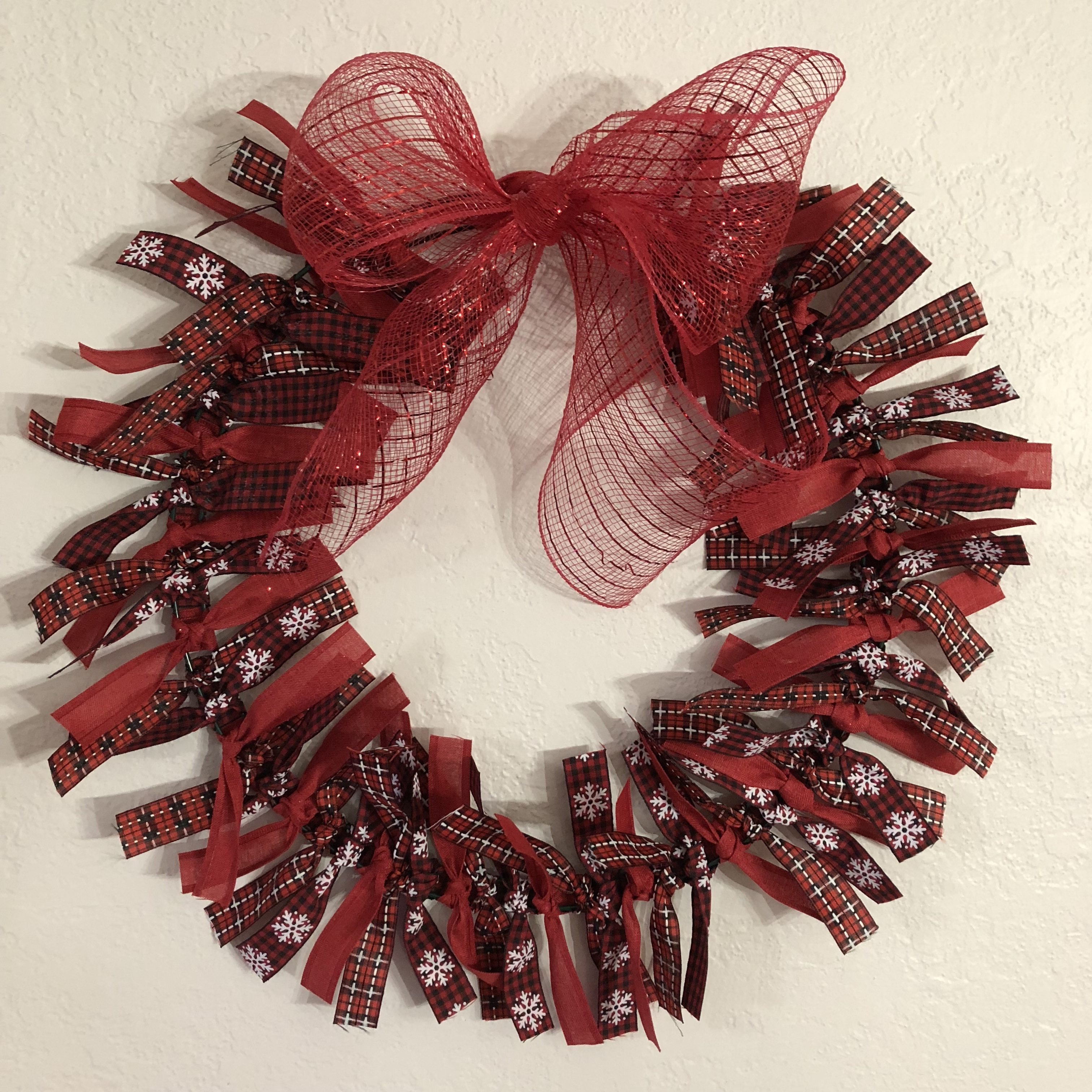 DIY Ribbon Wreath
Holiday décor always so much fun to make. I love starting to listen to Christmas music and putting up decorations right after Thanksgiving. Staring the holiday early is such a great way to enjoy the magic even longer.
I have lots of wreaths that I put up all over the house and purchase a fresh one for outside as well but this is the first one I have made myself. This definitely a beginner craft project so whatever your skill level is YOU CAN MAKE THIS!
What You'll Need:
1 Wire Wreath
Multiple Different Ribbons
Scissors
Start by cutting your ribbon into about 8-10 inch pieces. Then begin to knot each ribbon in a alternating pattern.
Continue around until the wreath is full.
Attach a larger bow if desired.
---